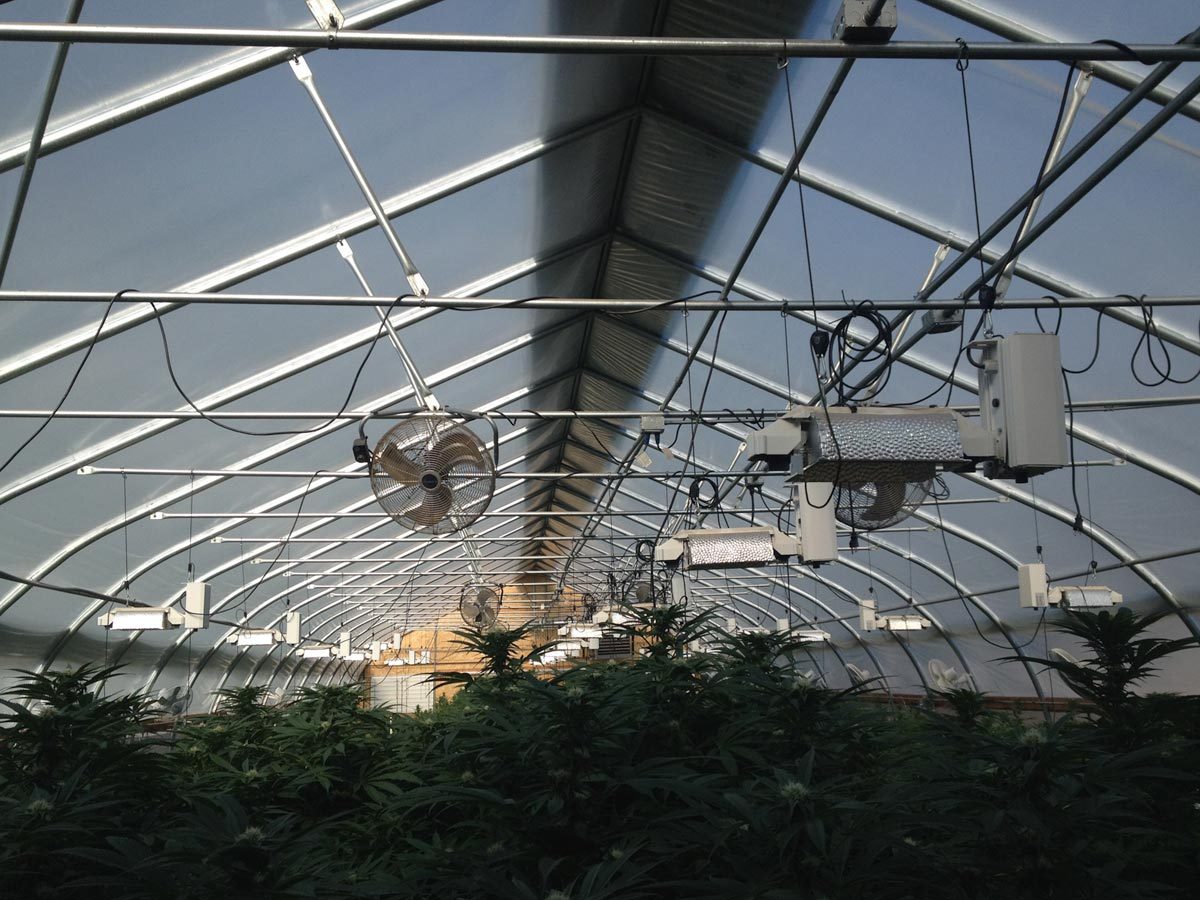 Retrofitting Existing Greenhouses for Light Deprivation
Whether you're a hobbyist or a full-time grower, you want a light deprivation system that fits your greenhouse precisely and provides all the crop yield and efficiency benefits that you're looking for.
At Slip Tube, we don't just sell light deprivation systems — we design and fabricate them in-house. This means we can provide a great deal of flexibility in terms of dimensions and fit, to bring you a convenient exterior light dep system that fits your greenhouse or growing operation, whether you have a backyard greenhouse or an expansive, multi-structure agricultural plot.
While we frequently provide custom light deprivation systems to go with our custom greenhouse structures, we are also able to retrofit light deprivation systems of the same quality for structures that were built by third parties.
Greenhouse growers often get creative with their structures — over our decades of industry experience we've seen greenhouses in a variety of unusual and innovative shapes and styles, including small, backyard hobby greenhouses and greenhouses attached to other permanent structures. We strive to deliver sunlight-shielding solutions that fit each design to a tee.
We use sturdy, woven polyethylene material to create an exterior shroud that fits snugly against the structure of the greenhouse, blocking out all light while minimizing interference in the greenhouse interior. Ordering a custom light deprivation system from Slip Tube can save you money, as we are able to tailor the dimensions and precise materials to suit not only the size of the structure, but also the exterior conditions and the need for mechanical assistance or automation. With a Slip Tube light dep system, you don't pay for anything you're not using.
The Benefits of Light Deprivation
The advantage of using light deprivation in your greenhouse is that you have control over when and how often your plants flower and produce crops.
Controlled periods of light and darkness are commonly seen in the cannabis industry, but there are many other plants that benefit from light deprivation, or even require it, such as mushrooms and poinsettias.
We've seen customers with 10 or even 20 greenhouses that use light deprivation to stagger the growth cycles of plants by greenhouse. Rather than having their entire crop ready to harvest at the same time, strategic use of light deprivation allows them to harvest a single greenhouse every week, so they can maintain a year-round growing cycle and a year-round income. This is a common strategy in the cannabis industry, but it can also be applied to a wide range of crops.
Why Use External Light Deprivation?
External light deprivation provides all the benefits of light deprivation in general, without the climate interference posed by interior systems.
Interior light deprivation systems, because they are affixed to the interior walls of a greenhouse, create a hot microclimate in the space between the exterior wall (where sunlight is still penetrating) and interior wall. This excess heat can cause additional moisture to build up in the greenhouse, which in turn can lead to issues with mold and rot. To combat the extra moisture, interior light deprivation systems often necessitate the use of extra fans and ventilation solutions, which can potentially cut into overall growing space inside the structure.
Exterior light deprivation systems must be fastened securely to the outside of the greenhouse, but they do not have the same direct impact on the climate inside the greenhouse, so there's less to worry about in terms of maintenance, and you don't lose any interior space.
Whether your greenhouse is a custom Slip Tube structure or a third-party design, if you're in need of a light deprivation solution, don't hesitate to contact us.